Once you've found a roofer for your project and chosen a good material, the installation will follow. With proper preparation, your roof replacement shouldn't be overwhelming or messy. While your roofer will try their best to contain the debris and refuse materials, there are still extra measures you can take.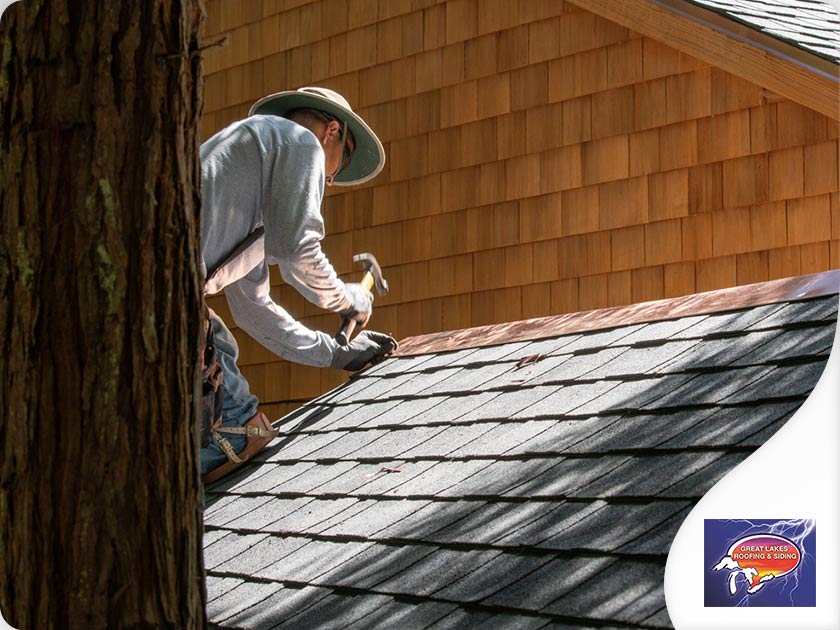 Here are roof installation preparation tips from trusted residential and commercial roofing contractors.
Outside Your Home
Make sure to remove furnishings and other items in your outdoor living areas, like your yard, patio, deck or balcony. Remove any hanging plants from underneath the roof. If you have sculptures, birdbaths and other outdoor ornaments, it's best to keep them inside the shed or garage.
Protect your plants, shrubs and flower beds by covering them with plastic cover or tarps. Many residential roofing contractors provide these items for catching debris. Moreover, you should notify your roofer if your yard requires protection before your project starts.
Inside Your Home
The attic is usually used as a storage for fragile items and memorabilia. To make cleanup easier, you can place tarps or drop sheets on the floor. If your home has a built-in garage, keep in mind that roofers would also need to replace its roof. However, garages usually don't have insulation to prevent dust and shingle granules from falling through the roof. These granules can scratch paint, so make sure to cover important items with a tarp.
Hammering can create vibrations that can cause wall decor and frames to fall down. Remove any items on your walls like mirror, televisions, decorations, etc. China plates can also be affected by these vibrations, so make sure breakables aren't touching each other or the wall.
Need a new roof? Turn to Great Lakes Roofing and Siding, one of your leading residential and industrial roofing contractors. We only work with leading manufacturers in the industry to deliver the best home exterior services. Call us at (877) 938-9318 or fill out our contact form to get a free quote.