Chicagoland's Premier Residential Siding Contractors
New siding can give your home a fresh appearance, better energy efficiency and a higher property value. If you've been thinking about improving your home with this service, don't hesitate to contact the experienced residential siding contractors at Great Lakes Roofing and Siding.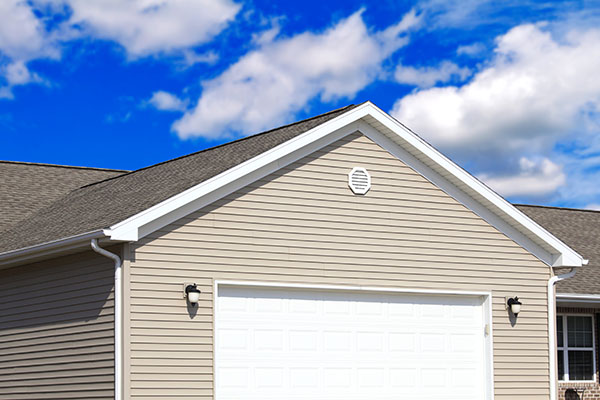 Enjoy the Many Benefits of Vinyl Siding
Our skilled team installs high-quality vinyl siding from Variform®. Vinyl is a versatile material that offers homeowners many advantages including:
Durability. Vinyl siding is as strong as it is attractive. It can stand up to harsh winds, UV rays, humidity and more. That kind of low-maintenance strength can protect your home for decades.
Affordability. Vinyl is a budget-friendly material that's much cheaper than other siding options. It can give your home protection, energy efficiency and visual appeal without breaking the bank.
Energy efficiency. Keeping your home cool in the summer and warm in the winter is the goal, and energy-efficient vinyl siding can provide the necessary insulation to help reduce your utility costs.
Personalized aesthetics. Vinyl siding and its accessories are manufactured in a variety of colors, styles, sizes and textures. If you want a unique visual statement that compliments the architecture of your home, vinyl siding can make it happen.
Trust Your Siding Project to the Professionals
Vinyl siding can transform any home but only when it's installed by qualified professionals. Trust us, we've seen too many DIY siding installations go bad. That's why we always recommend you call in the experts. Great Lakes Roofing and Siding can properly install siding in a fraction of the time it would take a weekend warrior.
Great Lakes Roofing and Siding knows exactly which tools and techniques it takes to prep your walls, correctly install your new siding and give you a high-quality result. We also know the ins and outs of the permitting process, and we can work with local officials to keep your project moving forward without delay.
Protect your investment and spare yourself the headaches of a DIY project. Great Lakes Roofing and Siding has high-level residential siding contractors who can totally transform your home. Reach out and let us give you an estimate for your next siding project!
Contact Us Today to Learn More
Great Lakes Roofing and Siding would love to handle your siding project. To learn more or to discuss our siding services, please give our knowledgeable team a call at (877) 938-9318 or contact us online.