Chicagoland's Full-Service Residential Roofing Contractors & More
For the past 15 years, Great Lakes Roofing and Siding has provided Chicagoland homeowners with the highest quality exterior improvements. We partner with leading manufacturers to offer affordable products that add value, protection and curb appeal to any home. And when those products are installed by our expert residential roofing contractors, you can count on results that go above and beyond your expectations!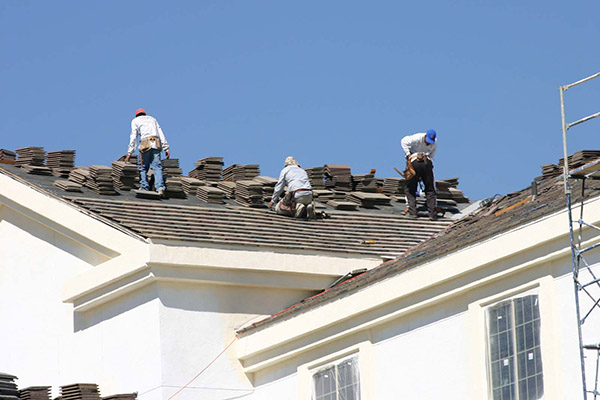 Dependable Residential Services
If you want your home to look great from any angle, Great Lakes Roofing and Siding can help. We will work with your budget and style to design an exterior that meets your needs. Reach out to our experienced team for help with any of the following:
Roofing. We install durable, weather-resistant IKO® and CertainTeed shingles. These quality products help us craft a roof that will protect your home for decades, and a full range of colors makes it easy to customize a unique style that truly stands out!
Siding. Giving you peace of mind is our goal, which is why we install sturdy Variform® vinyl siding. Our heavy-duty siding and precise installation techniques can provide your home with reliable protection from moisture, UV rays, hail and everyday wear and tear.
Gutters. Our residential roofing contractors can keep water moving safely away from your home by installing high-quality seamless gutters. Gutters are an important component of any home's drainage system.
Windows. If you want to improve the energy efficiency, beauty and comfort of your home, new windows can do the trick. Our technicians are trained to efficiently install a variety of window styles.
Exterior restoration. When time, pests, storm damage or anything else affects the condition of your home, Great Lakes Roofing and Siding offers quick repairs. Our skilled installers and licensed public adjusters can work together to customize a budget-friendly solution that gets you back on your feet.
Let Us Handle the Paperwork & Permits
From start to finish, Great Lakes Roofing and Siding wants to help you through every phase of your project. We know exactly what it takes to get the right permits in place, and we can work with local officials to keep your project on track and in compliance. Reach out to our professionals and let us provide hassle-free exterior improvements.
Request an Estimate Today
If you'd like to learn more about any of our high-quality residential services, please call Great Lakes Roofing and Siding at (877) 938-9318 or contact us online. We know you have a vision for your home and we want to be the team that brings it to life!