Protecting Chicagoland Facilities With Quality Commercial Roofing Systems
High-quality commercial roofing systems can add a lot of value and security to offices and facilities throughout Chicagoland. That's why Great Lakes Roofing and Siding installs the industry's best roofing systems. From weather-resistant EPDM to energy-efficient metal, we have a variety of systems to meet the needs of your business.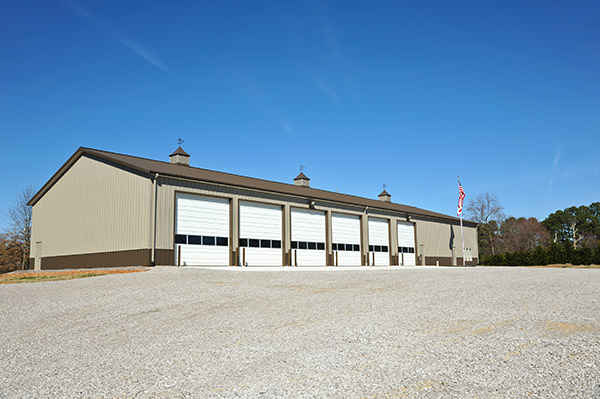 High-Performance Roof Systems
The best roof system for your commercial building depends on several factors, including budget and style. It also depends on the specific needs of your business. If you own a manufacturing facility, a cost-effective and durable roof may be your only goal. If you own a retail center, an eye-catching roof that attracts customers may be more important. Whatever your unique needs, Great Lakes Roofing and Siding can design a roof system that works.
We install high-quality commercial roofing systems, including:
Single-ply EPDM. EPDM is an affordable, lightweight roofing material. It's also durable and easy to maintain, making it a convenient option for flat and low-slope commercial roofs.
Single-ply TPO. TPO commercial roofing systems are heat-reflecting and puncture-resistant. And because TPO is so strong and flexible, it's a great option if your roof gets a steady stream of heavy foot traffic.
Metal. Metal is an eco-friendly and impact-resistant material. It's also produced in many colors, styles and textures, which is helpful if you want to customize a one-of-a-kind aesthetic for your building.
Modified bitumen. Asphalt-based modified bitumen is water-resistant, low-maintenance and incredibly strong. It's also reflective, which can help you save money on heating and cooling costs.
Great Lakes Roofing and Siding is expertly trained to install the most reliable commercial systems on the market. Reach out and let our roofers create a roofing solution that improves the look, performance and integrity of your building.
Request a Roof Inspection & Estimate Today
Great Lakes Roofing and Siding would love to give your commercial facility a free roof inspection. Give our team a call at (877) 938-9318 or contact us online to get started!